Learn what employers need to know about the new ArtWorks platform.
What is 12Twenty? Is ArtWorks still the same? Why make changes?
12Twenty is a leading career advising platform. The RISD Careers team chose 12Twenty as successor to CSO (the prior platform) for many notable improvements to the Students / Alumni experience. The new ArtWorks is fully customizable to suit the unique requirements of Fine Art & Design industries. This will allow students and alumni to research companies and organizations like yours more effectively. 
How do I access the new ArtWorks?
Go to http://risd.12Twenty.com/hire 
Choose Employer Sign Up .
Follow the instructions for your new login.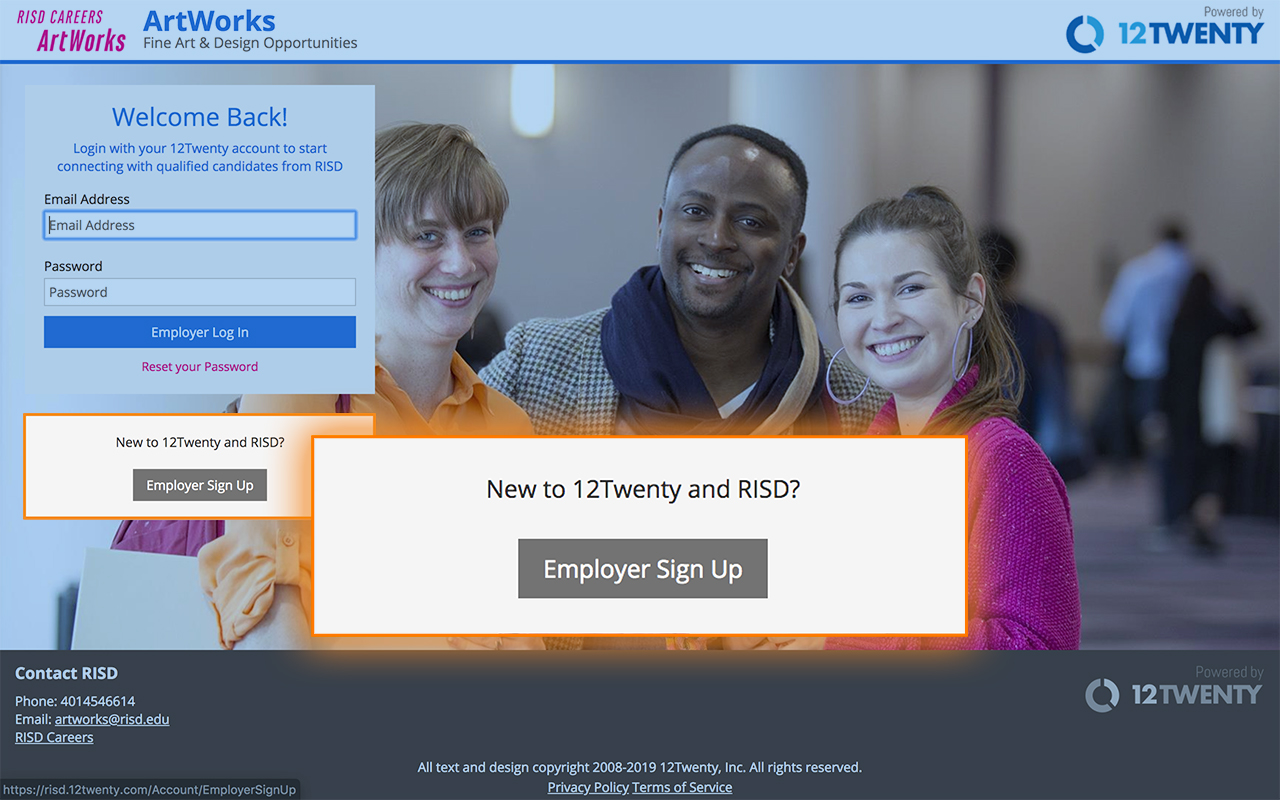 What happened to my old jobs and opportunities? 
The RISD Careers team will link your new login to your active* jobs and internships, which were migrated to the new 12Twenty system. If there are any other prior records you are interested in, send mail to artworks@risd.edu and we will do our best to retrieve archived records in the old system.
I need help navigating the new platform. What should I do? 
The 12Twenty Help application provides instant access to instructions as well as interactive "show me" walkthru of common features. And if that isn't enough, 12Twenty Academy is an excellent knowledge base. Try both of these resources within the platform for assistance.
I see the term "OCI" on the new platform. What is OCI? Can I access it on ArtWorks? 
OCI refers to On-Campus Interviews. In order to schedule an on-campus visit to meet with students, please contact the RISD Careers team directly. We will manage your event and any scheduling with students through ArtWorks. To request a campus visit, please contact Susan Andersen, Associate Director of the Career Center.
For more information on all the ways you can connect with RISD talent, please see the For Employers page on our website. 
Who can I contact with questions about ArtWorks?
The Career Center team is here to help. Please email artworks@risd.edu or call 401-454-6614 with questions.